Thanks for visiting my fan site. Maybe you're a fan or friend, or maybe both! I created this area to make it easier to keep track of what I'm doing, where I'm going and where I have been. Your best bet to find out what I am doing this week is to check out my FaceBook page.  To find out what I am doing right at this minute you can check out Twitter. To view what I have already done why not drop in on my YouTube channel.   shawn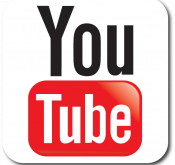 If your a huge fan of magic and want to improve your performances you may be interested in these few post I once wrote to help aspiring magicians in the International Brotherhood of Magicians.  These were originally published in their magazine The Linking Ring.
ADVICE ARTICLES
Instagram has returned invalid data.