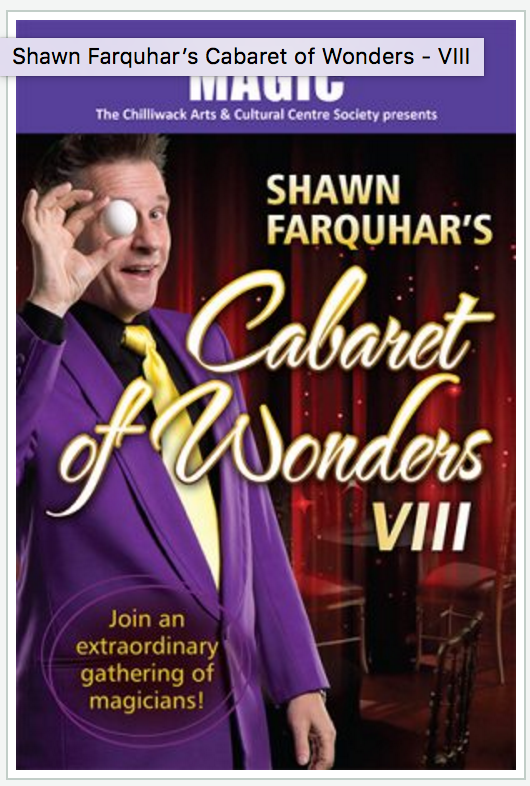 It's Shawn's dream to create a space at home where he can present his magic without having to travel the globe.In the past year he has traveled to more than forty countries and although it is quite fun and rewarding, it's not like being at home.
The Cabaret of Wonders is the answer and has been in production for more than three years.Currently the Cabaret happens in the Chilliwack Cultural Centre once a month from January to April.This is due to the vision of their Artistic Director, Michael Cade.The shows consistently sell out and have been well received.
The next step in the process is to find a permanent home where the show can take place on each weekend.Several venues have been identified and news will be announced soon.